Affordable Learning Solutions
Be A HERO Campaign at Fresno State
Faculty!
Part of the CSU Affordable Learning Solutions (AL$) Program, "Be A Hero" enables Fresno State faculty to choose and provide quality educational content that is more affordable for our students.The mission of the campaign is to make higher education more accessible to students by promoting the use of high-quality, free (OER) and low-costing learning materials.
Every dollar counts for many students. If students cannot afford the assigned class materials, they may try to learn without them.
This means that students are not only choosing not to purchase the materials they are assigned by their professor, but they are knowingly accepting the risk of a lower grade to avoid paying for the textbook.
How Does This Impact Our Students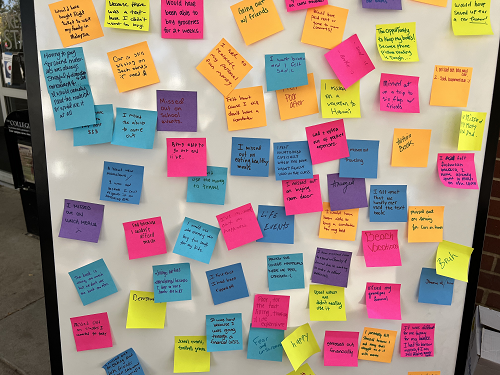 Some examples of how high cost class materials have impacted our students:
My car is still sitting on jack stands :( need money
I missed out on eating healthy meals
I missed my grandpas funeral
I felt unsatisfied especially when the book wasn't really used in the class
I'm overwhelmed because I have to work harder for bills
How You Can Be A Hero
Applications for new ZCCM courses for Open Educational Resources (OER) are now being accepted until March 10th. Stipends are available in support of AB 798 and in support of increasing student access to high-quality OER and reducing the cost of instructional materials for students. As part of our campus Affordable Learning Solutions (AL$) program, this call for proposals has a limited number of stipends. Priority will be given to courses that would create a zero cost general education pathway and/or a zero cost degree program. Participation means faculty will commit to zero cost course materials (ZCCM) and explore as well as creating and/or adopting the materials for Fall 2023. Faculty are encouraged to apply here.
For additional information, please contact Natalie Muñoz, Director of the Center for Faculty Excellence.
Learn more about the Zero-Cost Course Materials program