Chicano\Latino Commencement Celebration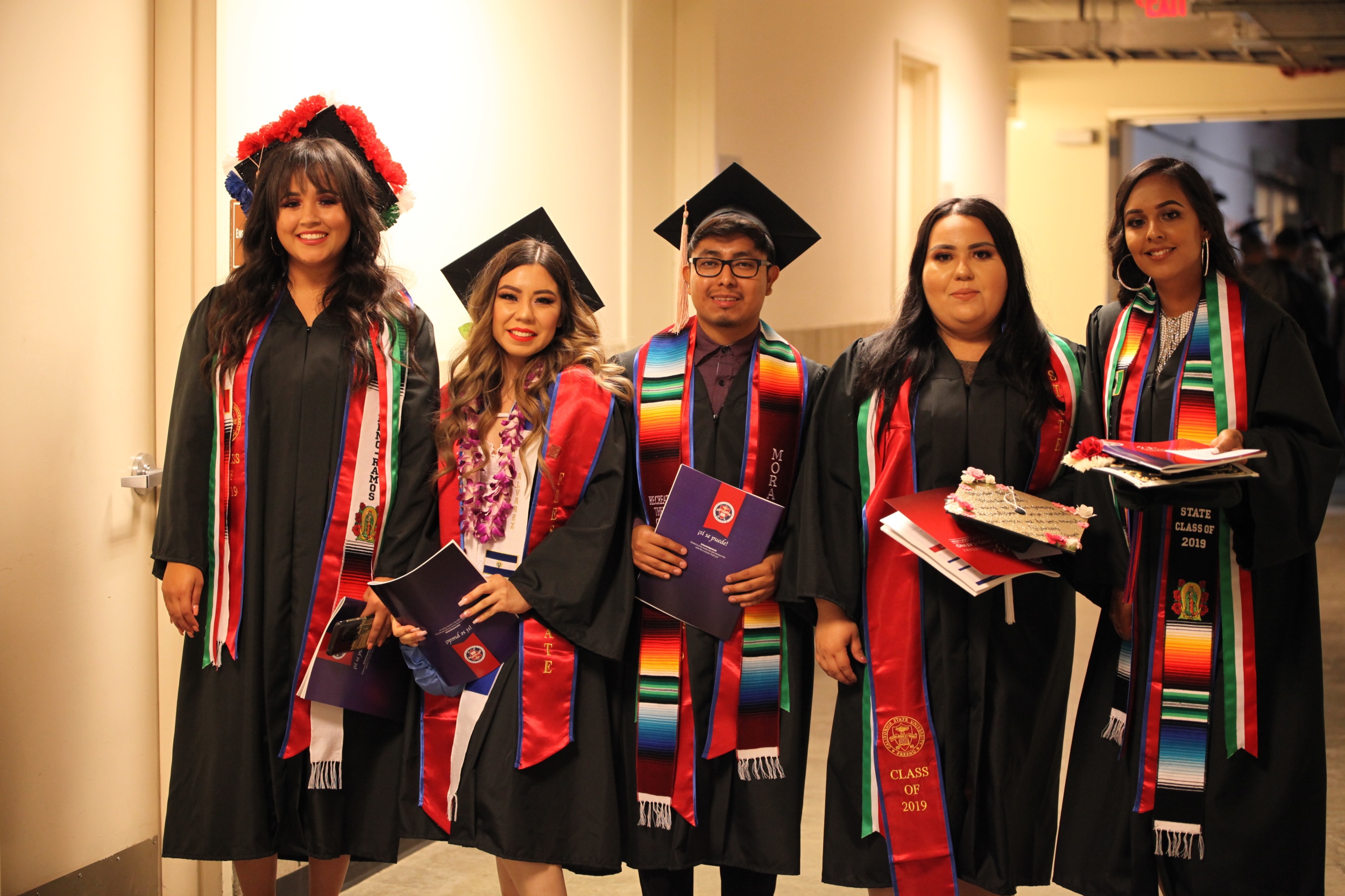 Registration
REGISTRATION: Priority Registration begins March 7, 2022 and ENDS April 8, 2022.
Late Registration (with $10.00 FEE): April 9-15, 2022 [if space permits]
Registration CLOSES APRIL 16, 2022
------------------------
Registration Instructions: SCREENSHOT INSTRUCTIONS PDF
Log into your My Fresno State portal
1. Select "Student Self Service"
2. Select Green Arrow "My Academic Record & Registration" (1st green arrow)
3. Select the drop down menu on "other academics"
4. Select "Chicano Commencement"
5. Select "Spring 2022" as the term (even if your graduation year is different)
6. Select "heritage" ( one complimentary sash with your registration fee)
7. Complete father and mother information (or other significant individuals you wish to honor)
Please be as concise as possible with your parents' names. Only their first names will be read (First, Last. No middle name)
8. Verify all information is correct, then select on "Apply for Chicano Commencement"
9. The CLCC Registration Fee is $35.00* for 2022. The fee includes one heritage sash. Select "Pay CLCC Registration Fee" to complete your registration and checkout. All items purchased by the priority deadline will be guaranteed.
Optional items for purchase at checkout:
$15.00 Commemorative CLCC medal*
$10.00 Second Heritage Sash*⍏
*items are non-refundable
⍏Not Guaranteed if ordered after Apr 8, 2022
10. Submit payment and print a copy of the receipt. Allow 7-10 days for the payment to be processed (you may have to disable your pop-up blocker to successfully complete your payment).
11. Once payment has been processed, a confirmation email will be sent.
Proof of purchase and your Fresno State ID will be required to pick up your heritage sash and/or additional purchased items. CLCC SASH (Medal): Information regarding distribution will be sent to your Fresno State email address. CELEBRATION DETAILS: (mandatory rehearsal, arrival time, etc.) Details will be sent to your Fresno State email address.
ATTENTION:
CLCC SASH/MEDAL PICK UP: Information regarding pick up will be sent to your Fresno State email address.