Division of Research and Graduate Studies
Laval Awards: 2023-24 Competitions (*now closed*)

*COMPETITION IS NOW CLOSED*
Submit applications via InfoReady no later than Friday, Sept. 29, 2023 at 5 p.m.

In 1984, Fresno State established an award in honor of Mr. Claude C. Laval Jr., a long-time resident of Fresno and a productive inventor. This award has supported the development of innovative technology and related research at the university.
Claude C. Laval Jr. was one of the most prolific independent inventors, holding more than 90 U.S. and foreign patents. He worked for over 46 years on innovative research and technological development in such diverse fields as filtration, food processing, photography, toys, pollution control, oil and water well machinery, as well as consumer products.
Overcoming a lack of formal training in engineering or science, Laval Jr. produced inventions that were the result of a willingness to challenge "conventional wisdom" about what will or will not work. His inventions can be characterized as both creative and practical, while his research was usually of an applied nature, utilizing working models to select the best course of action rather than being limited to theory alone.
Funding for the award is provided by a gift to the university from Mr. and Mrs. Claude C. Laval III.
Eligibility (new in 2023-24): All currently enrolled full-time undergraduate and graduate Fresno State from all academic disciplines are eligible to apply. Each student applicant must list a faculty mentor in their application. Award will be made to the student applicant; faculty are not eligible to apply as the primary applicant.
Criteria: Applications will be evaluated for creativity, innovation, practical application, and general merit. | Award Amount: $5,000
Criteria: Applications will be evaluated for creativity, innovation, practical application, and general merit. | Award Amount: $5,000.00
For more information or to apply, click here:
Or contact Doug Carey at 559.278.0964 | dcarey@csufresno.edu
*COMPETITION IS NOW CLOSED*
A new award of up to $10,000 to foster innovation and technology commercialization is available to faculty and students at Fresno State.
The Claude C. Laval III Award for Commercialization of Research, Innovation and Creativity supports Fresno State students and faculty whose scholarly activities are focused on commercialization of intellectual property, innovation and creativity. Recognizing that many discoveries and inventions require significant additional development in order to attract commercial partners, the award is intended to help move concepts, ideas, and inventions closer to commercialization.
The award is not intended to support basic research or the early stages of innovative idea generation.
Applications are invited from full-time faculty and students at Fresno State who have an interest in pursuing the next steps towards technology transfer, commercialization and entrepreneurship. Applications can be submitted by individuals or groups. Student applicants shall be enrolled in Fall 2023.
The award can support entrepreneurial activities such as but not limited to further commercialization of innovations, gathering data which can support commercial feasibility of the innovations, prototype building for proof‐of‐concept and patent applications/attorney fees.
Allowable costs include supplies, equipment, travel, patent application/attorney fees, student support, and other professional services which can be justified as necessary to support commercialization. Principal Investigator salaries, tuition reimbursement and indirect costs are not allowable.
Application submission process: Applicants should prepare their applications per the outline below. All application materials should be submitted via InfoReady by 5 p.m. on Oct. 6, 2023.
Applications review process: The review committee will evaluate the applications for: market opportunity (market need/value proposition, societal/market need, uniqueness of concept), technical merit (proof‐of concept, feasibility of plan, and viability of project goals), work completed to date, participation and/or interest by external parties, and proposed budget.
Post‐award: Awards shall be in accordance with Fresno State Foundation policies and procedures. Upon notification of award, recipients will work with Foundation Financial Services on the procedure for submission of expenditures. Awardees are required to submit a preliminary report documenting progress to date by April 30, 2024 and a formal detailed report of the work accomplished by Dec. 2, 2024.
All reports are to be submitted to the Office of Research and Sponsored Programs. Awardees may also be required to give a talk to a campus audience in December 2024 and agree to be interviewed by University Communications. Fresno State may publish non‐confidential information about the project on a web site, print or other media platforms.
Questions? Please contact Maral Kismetian, Research Administrator, Research and Sponsored Programs, at mkismetian@csufresno.edu or 559-278-0911
The application packet shall include:
Cover sheet
Biographical sketch – one page maximum for each key project personnel (including students)
The biosketch should provide clear evidence of ability to undertake the proposed project as well as a sense of the overall cumulative experience of the applicant(s).
Confidential items should be marked 'Confidential' as appropriate.

Proposal Body – 5 pages maximum
Summary of proposed effort (200 words maximum)
Market opportunity (market need/value proposition, societal/market need, uniqueness of concept)
Technical merit (proof‐of concept, feasibility of plan, and viability of project goals)
Work completed to date
Scope of proposed work, milestones and outcomes that will be achieved within budget
R&D Plan
Participation and/or interest by external parties
Budget and justification – 2 pages maximum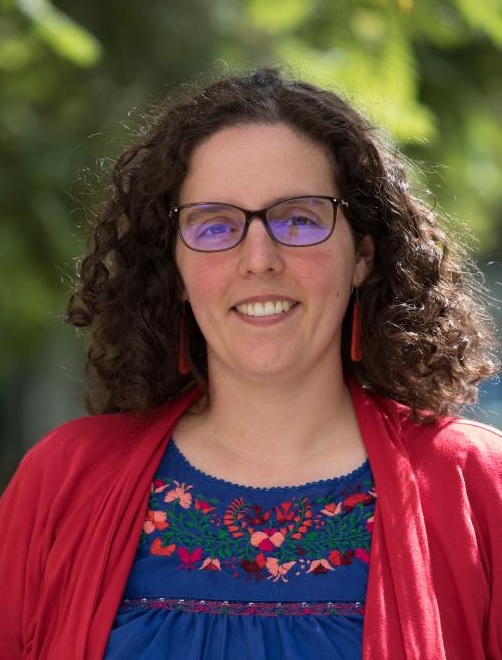 Dr. Dvera Saxton
Research Title: Disability and the Lifecourse in Rural California: A Body-map Research and Storytelling Project
Presentation:
Thursday, Nov. 16 (12:30 - 1:30 p.m.)
Fresno State Library, Room 2134