Division of Research and Graduate Studies
Dr. Ellen Shimakawa
Director of Sponsored Programs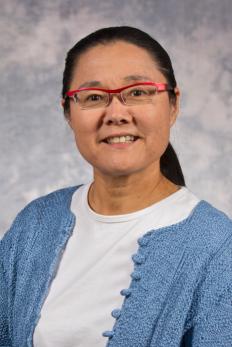 Fresno State has named Dr. Ellen Shimakawa as its Director of Sponsored Programs (DSP) in the Division of Research and Graduate Studies. Dr. Shimakawa joins Fresno State from CSU San Bernardino, where she held the same position for the past several years. With more than 20 years of higher education experience in research, teaching and administration, as well as a commitment to set high, realistic goals, Shimakawa is well positioned to provide leadership in grant and contract growth.
"We are very excited to have Dr. Shimakawa join our team," said Dr. Thomas McClanahan, Fresno State's Associate Vice President for Research and Sponsored Programs. "Her extensive experience as project director for such programs as McNair Scholars, Minority Science Improvement Program, and Minority Biomedical Research Support,as well as her experience as a grant review panel member for numerous federal agencies, will strengthen RSP's ability to develop significant external support."
Shimakawa, who earned a doctorate in genetics from the University of Hawaii at Manoa, was chosen for the position after a national search. She served as a tenured faculty member at Chaminade University of Honolulu, where she was a principal investigator on research and training grants funded by NIH, NSF, the U.S. Department of Education, and others.
Shimakawa
received her bachelor's degree from UC Davis and a master's degree
from the University of Hawaii at Manoa. In addition to her formal education, she has
completed
three extended training programs provided by the NIH and the USDA, gaining an indispensable understanding of the grants and contracts processes at the federal level.
Shimakawa
has also participated in proposal review panels for federal agencies such as NIH, NSF and the Department of Housing and Urban Development.
Contact Info
Dr. Shimakawa has retired as of April 30th, 2019.