Division of Research and Graduate Studies
About Us
" As a division of Academic Affairs, ORSP's mission is to advance research and external support by providing leadership and professional assistance for faculty, students, and staff in pursuit of a wide range of educational goals."
Identifying and Contacting Funding Sources
Accessing information on federal, state, and other public and private grant opportunities
Tailoring searches of federal and private foundation funding opportunities
Providing ongoing liaison with funding sources
Disseminating Information and Providing Training
Orienting faculty and campus leadership on critical policies and procedures
Conducting proposal writing seminars and formal instruction
Disseminating information on research activities
Preparing Proposals and Budgets
Developing proposals from conceptualization to submission
Preparing budgets to ensure accuracy and adequacy
Facilitating administrative reviews and required signatures
Coordinating key aspects of proposal submissions
Providing Direct Support for Faculty Research
Coordinating Research, Scholarship and Creative Activities (RSCA) Awards
Coordinating Claude Laval, Jr. Innovative Technology and Research Awards
Providing special financial assistance for key university projects
Providing expert intellectual property and patent services
Providing Student Research Support
Directing the Central California Research Symposium
Directing CSU Student Research Competition participation
Encouraging student participation in funded projects
Meet the Team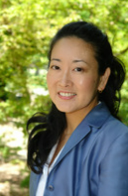 Joy J. Goto, Ph. D
Interim Dean, Division of Research and Graduate Studies
jgoto@csufresno.edu
559.278.0840
Dr. Joy J. Goto has served the campus community since 2007. She was the chair of the Department of Chemistry and Biochemistry for the last five years and also served as the departmental graduate coordinator. She earned a B.S. in Chemistry from UC Davis and her Ph.D. in Chemistry from UCLA. She was a John Douglas French Foundation postdoctoral fellow at Harvard Medical School and a Beckman Institute Research Fellow at the City of Hope prior to joining our campus.
The highlight of her time on our campus includes the collaborative endeavors with her outstanding fellow faculty and staff in her department. Her research on the role of a non-protein amino acid, beta-methyl amino L-alanine (BMAA) in model systems (fruit flies and neuronal cells) and its connection to amyotrophic lateral sclerosis-Parkinsonism dementia complex (ALS-PDC) has been supported by her many undergraduate and graduate students and faculty collaborations. She serves as the faculty coordinator for the Fresno State LSAMP and as the campus PI for the NSF CSU-LSAMP Bridge to the Doctorate grant for 12 STEM graduate students. Grants from the NIH, NSF, USDA, and CSU Chancellor's Office support her research program and broader campus and CSU goals to enhance STEM teaching in the laboratory and active classroom, and research experiences for our students.
Doug Carey has served in the Office of Research and Sponsored Programs in several roles since joining Fresno State in January 1999. After working as an administrative analyst for eight years, he served as a research administrator for the next 12 years and assisted the College of Arts and Humanities, Craig School of Business, Health and Human Services, Kremen School of Education and the Library with their grant development efforts. He was named director in July 2019.
Doug currently manages the department's social media efforts and has served on the coordinating committee for the Central California Research Symposium for the past 20 years.

He began his career in higher education at San Jose State University, where he worked as a marketing and publications specialist in continuing education.
Doug holds bachelor's and master's degrees in Mass Communication and Journalism from Fresno State. He earned the designation of Certified Research Administrator (CRA) from the Research Administrators Certification Council (RACC) in 2017 and is an active member of the National Council of University Research Administrators (NCURA).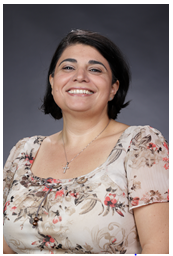 Maral Kismetian rejoined the Office of Research and Sponsored Programs (RSP) in September 2019 after a year at Valley Children's Healthcare as a Senior Grant Administrator.
At Fresno State, she was appointed as a Grants Administrator in 2015 after 9 years as the Grants and Research Analyst. Maral joined RSP in September 2006 after five years at San Francisco State University (SFSU) as an Administrative Analyst in their RSP office. At SFSU, she was responsible for coordination of various grants projects, including NIMH's Career Opportunities in Research Program, NCI's U56 Comprehensive Cancer Partnership and the GEAR UP grant.
She assists the Jordan College of Agricultural Sciences and Technology, Lyles College of Engineering, Divisions of Student Affairs and Academic Affairs, Office of the President, Administrative Services and Technology Services with their grant development efforts.
Maral received her certification as a Certified Research Administrator (CRA) from the Research Administrators Certification Council in 2014. She has a Bachelor of Arts degree in Political Science and a Master's degree in Public Administration (MPA).
Judy joined the Division of Research and Graduate Studies in September of 2019. She has experience in grant writing, proposal development, project management and research methodology.

Prior to coming to Fresno State, she supported grant efforts at the Marjaree Mason Center - a domestic violence community-based organization serving Fresno County. She has experience preparing proposals for the Department of Housing and Urban Development, Department of Justice, City of Fresno, County of Fresno, California Governor's Office of Emergency Services and various private foundations.

Judy assists the Kremen School of Education and Human Development, Craig School of Business, College of Health and Human Services and the Library with their grant and contract activity.
Judy obtained a Bachelor's in Psychology with a minor in Criminology and a Master's in Psychology (General/Experimental Option) from California State University, Fresno.
Edgar Parrilla started in 2014 as a Student Assistant for the Division of Research and Graduate Studies. As a Student Assistant, Edgar showed great initiative and was eager to take on additional tasks and further develop his knowledge, skills, and abilities.
Edgar was hired as our Administrative Support Assistant in 2016 following his matriculation and promoted to Grants and Research Analyst in 2018. He has a Bachelor's degree in Business Administration emphasizing accountancy, a Master's in Business Administration (MBA), and is expected to complete the Doctoral Program in Educational Leadership in May of 2024.
Kim Camarena joined the Division of Research and Graduate Studies as a student assistant in 2017 and in 2019 transitioned into her current role. She currently provides support to the Grant Managers, Director, and others in our Research and Sponsored Programs Unit. Additionally, she oversees the organization of events such as the Central California Research Symposium and the California State University Student Research Competition, amongst others.
Kim completed her a Bachelor's Degree in Social Work in 2018 from Fresno State and is currently working on her Master's Degree.
Elena joined the Office of Research and Sponsored Programs as a Pre-Award Assistant in November 2021. She is a transfer student from Fresno City College and is currently working on her Bachelor's degree in Child Development. Elena has previous experience working in Child Development, and enjoyed and appreciates the opportunities that she's had to work within the field. She is going to continue to explore the field as she completes her degree.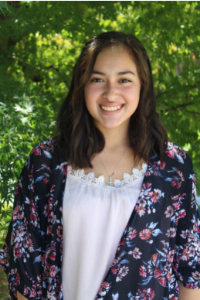 Melanie joined the Division of Research and Graduate Studies in July of 2018. Prior to joining Fresno State, Melanie was a tutor and interned at the Fresno County Superior Courts. She is currently in her second year as a pre-nursing major. Her current long term goal is to become a Family Practice Nurse Practitioner, but she is still exploring the various positions within the field. She is interested in the medical field because she enjoys helping people and there are always opportunities to expand.
Melanie enjoys being outdoors, reading, traveling, and spending time with family and friends.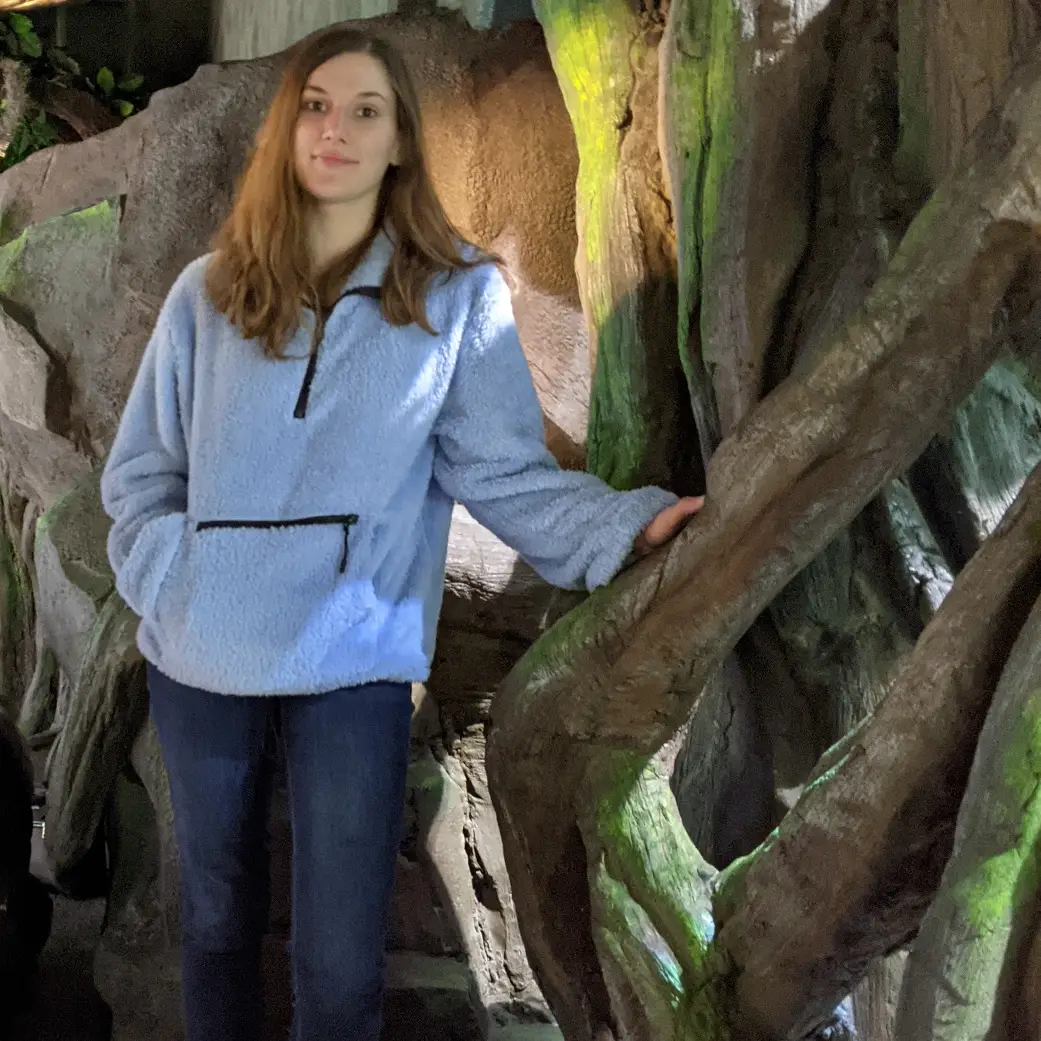 Prior to joining the Fresno State team as a student assistant in March 2022, Angelica was a paraprofessional at the West Park Charter Academy where she assisted elementary-high school students on completing their homework and offering support where needed.
Angelica is currently working towards obtaining her bachelor's degree in liberal studies, and aspires to become an elementary school teacher. She feels that a successful future is dependent on shaping the minds of our young generations to be accepting of all people and have an abundance of love and kindness in their hearts.
In her free time, Angelica enjoys roller skating, painting, hiking, and spending time with family.