Division of Research and Graduate Studies
Jenny Gonzalez
Student Assistant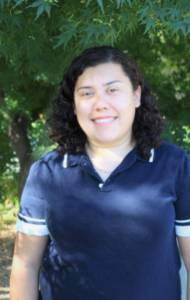 Jennifer
Gonzalez
has been a Student Assistant for the Division of Research and Graduate Studies since May of 2017. She studies Earth and Environmental Sciences and is a member of the Sustainability Club on campus.
Jennifer
has also participated in the Fresno State Bulldog Marching Band for 3 years and has been a member of the music-focused Co-ed fraternity Kappa Kappa Psi since the spring semester of 2016. Once
Jennifer
completes her Bachelor's Degree, she hopes to work in habitat conservation/restoration.
Contact Info:
Thomas Administration Building, Room 126
Email:
orsp@mail.fresnostate.edu
Phone:
559.278.0840