Division of Research and Graduate Studies
Maral Kismetian, MPA, CRA
Grants and Research Administrator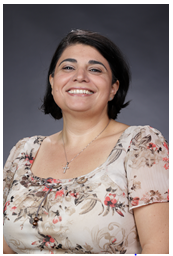 Maral Kismetian rejoined the Office of Research and Sponsored Programs (RSP) in September 2019 after a year at Valley Children's Healthcare as a Senior Grant Administrator.
At Fresno State, she was appointed as a Grants Administrator in 2015 after 9 years as the Grants and Research Analyst. Maral joined RSP in September 2006 after five years at San Francisco State University (SFSU) as an Administrative Analyst in their RSP office. At SFSU, she was responsible for coordination of various grants projects, including NIMH's Career Opportunities in Research Program, NCI's U56 Comprehensive Cancer Partnership and the GEAR UP grant.
She assists the Jordan College of Agricultural Sciences and Technology, Lyles College of Engineering, Divisions of Student Affairs and Academic Affairs, Office of the President, Administrative Services and Technology Services with their grant development efforts.
Maral received her certification as a Certified Research Administrator (CRA) from the Research Administrators Certification Council in 2014. She has a Bachelor of Arts degree in Political Science and a Master's degree in Public Administration (MPA).
Contact Info:
Thomas Administration Building, Room 126
Email:
mkismetian@mail.fresnostate.edu
Phone:
559.278.0911