About Programs for Children
Fresno State Programs for Children is a comprehensive early care and education program that strives to ensure the optimal development of each child enrolled through provision of licensed, safe, hygienic, physical facilities; appropriate educational programs; well-qualified staff; varied opportunities for parent involvement; and information and support in obtaining social, health, psychological and nutritional services. We have a unique program where parents, teachers, children, university students, faculty, and others work together to provide a program rich in experiences, relationships and learning.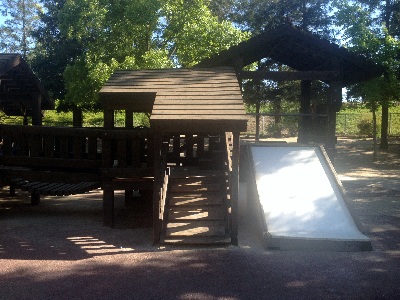 Fresno State Programs for Children includes three centers. The Campus Children's Infant/Toddler Center, The Campus Children's Preschool Center and the Joyce M. Huggins Early Education Center. The centers provide services for children between the ages of 3 months and 12 years.
Fresno State Programs for Children (PFC) is a University Auxiliary corporation responsible for all of the campus affiliated children's programs. Programs for Children, Inc. provide services to the children of the California State University, Fresno student body, and to a limited extent, faculty, staff, and the larger community. Funded by the State Department of Education, Programs for Children, Inc. is committed to giving priority to those student families meeting state eligibility requirements.