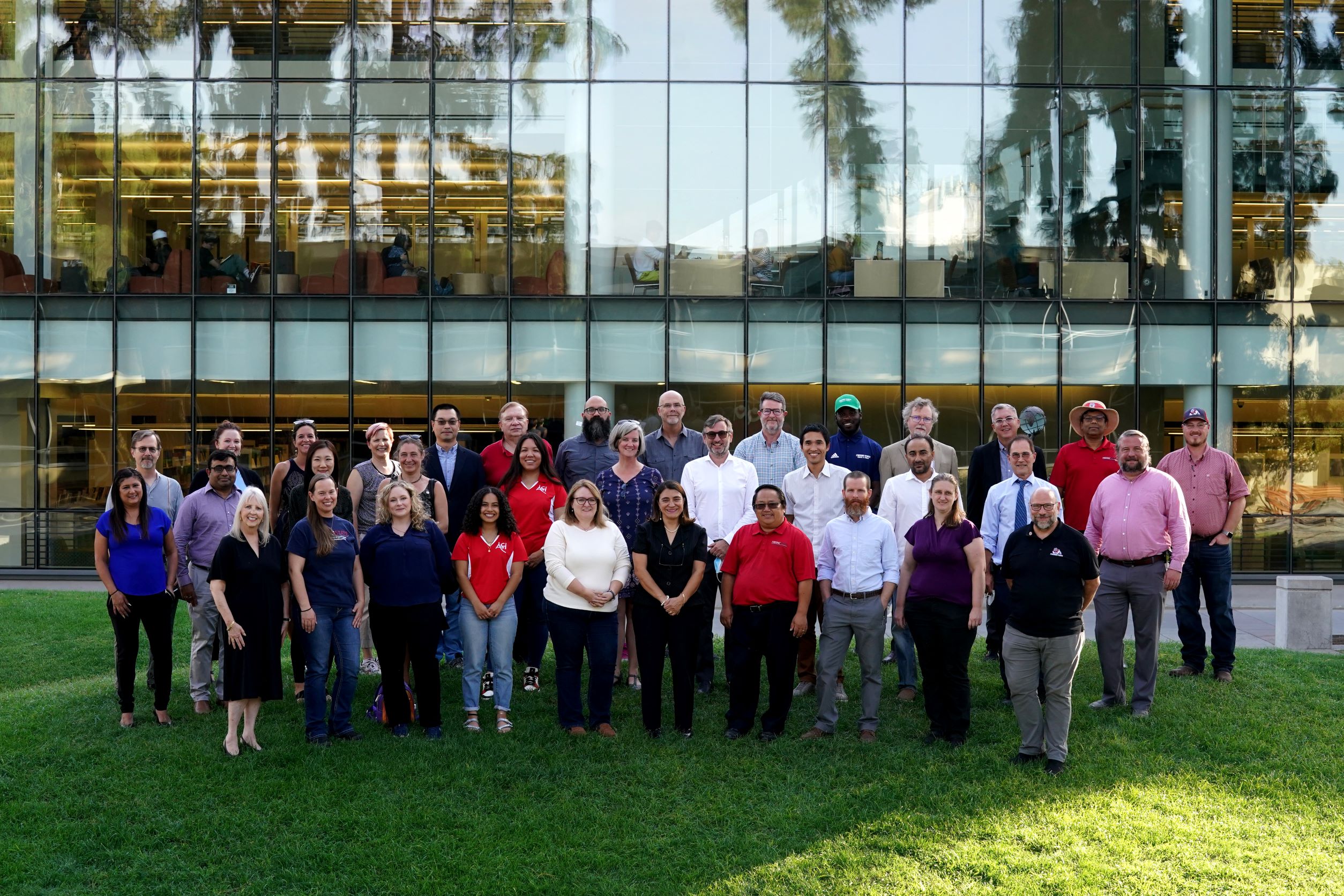 "As the official voice of the faculty, the Academic Assembly provides the means for the faculty to participate in the collegial form of governance that is based on historic academic traditions as recognized by the people of the State of California through the Board of Trustees and the Legislature. The Academic Senate with its committee structure is the primary governance instrumentatlity of the Academic Assembly." – From the Preamble to the University Constitution (APM 127).
The Academic Senate approves a new statement on Free Speech at Fresno State. - Free Speech at Fresno State document.
WELCOME TO THE ACADEMIC SENATE OF FRESNO STATE!
The Academic Senate represents the Fresno State faculty. It is composed of faculty elected to represent all of the university's departments and programs. Under the university's constitution, it is empowered to formulate, review, revise, and adopt all policies regarding the university's educational mission, including matters directly affecting the institution's budget. Through the Academic Senate, the faculty has the primary responsibility the university's most fundamental responsibilities of curriculum, methods of instruction, research and creative activity, faculty status, and those aspects of student life related to the educational process. Most importantly, the Academic Senate defends the academic freedom of all faculty at Fresno State consistent with the principals laid down by the American Association of University Professors.
Joint decision-making and consultation between the faculty and the administration is based on collegiality, mutual respect, and trust among all parties. Collegiality consists of a shared decision-making process and set of values regarding the members of the various university constituencies as essential for the success of the academic enterprise.
Academic Senate Resolution in Support of Campus Diversity and Freedom of Expression - Approved
2023-24 Academic Senate Meeting Schedule
ACADEMIC SENATE CALENDAR. Click here to add the Academic Senate calendar to your Google calendar for access to meeting dates and documents.
Academic Senate Meetings (Fall) - Library Room 2206 and Zoom
Monday, 09/11/23, 4:00 - 5:15 p.m.
Monday, 09/18/23, 4:00 - 5:15 p.m.
Monday, 09/25/23, 4:00 - 5:15 p.m. (Senate Photo)
Monday, 10/02/23, 4:00 - 5:15 p.m.
Monday, 10/09/23, 4:00 - 5:15 p.m.
Monday, 10/16/23, 4:00 - 5:15 p.m.
Monday, 10/23/23, 4:00 - 5:15 p.m.
Monday, 10/30/23, 4:00 - 5:15 p.m.
Monday, 11/06/23, 4:00 - 5:15 p.m.
Monday, 11/20/23, 4:00 - 5:15 p.m.
Monday, 12/04/23, 4:00 - 5:15 p.m.
Campus Links
Academic Policy Manual Quick Links