IDEAS Spaces
The Office of IDEAS maintains collaboration spaces that can be reserved for groups large and small. Click the button below to fill out the reservation form.
Community Spaces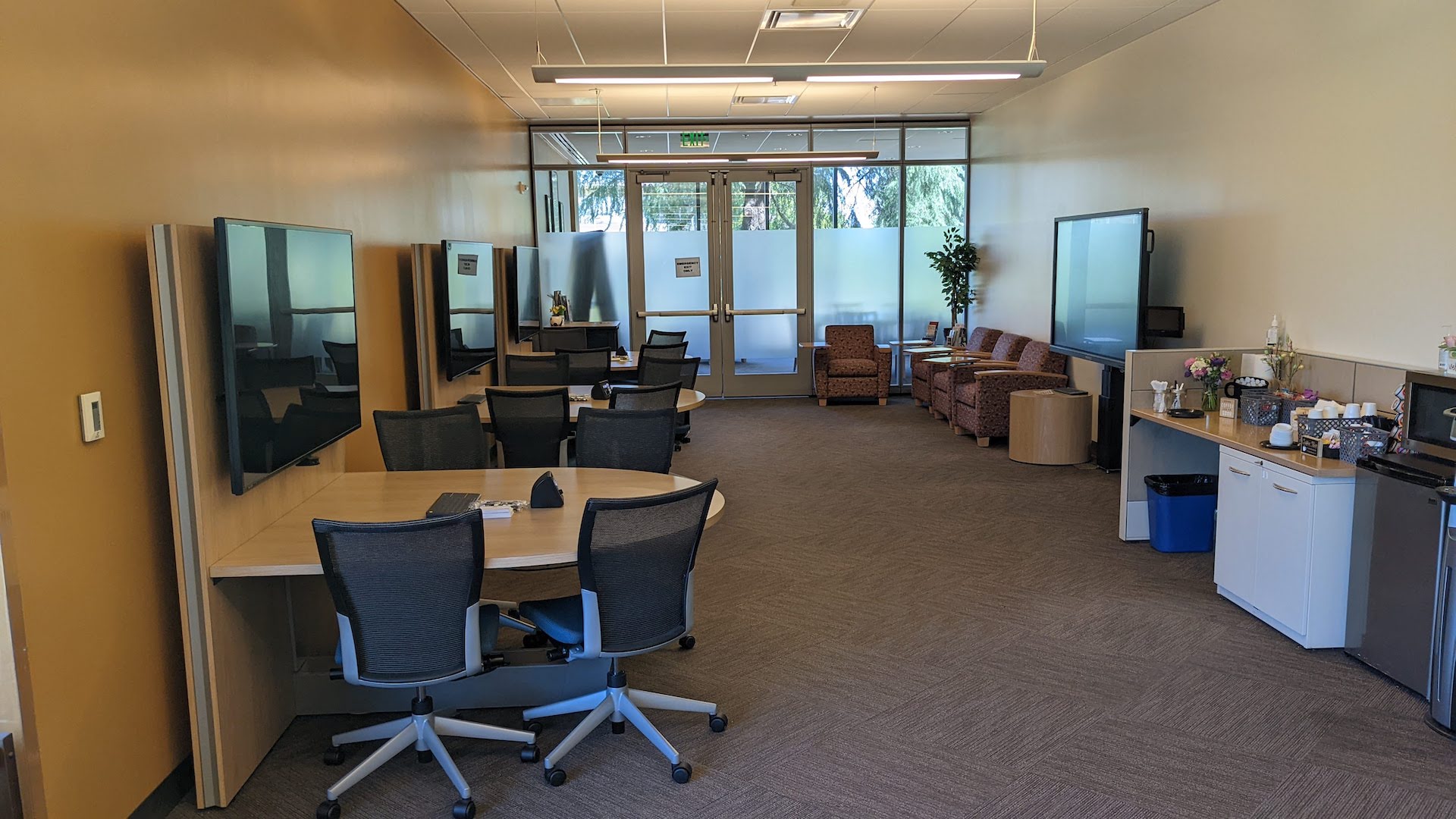 Faculty Lounge
What is the Lounge? The Lounge, located in the Office of IDEAS, is a place for faculty to come and sit, grab a cup of coffee, meet with others, have conversation, or collaborate on projects.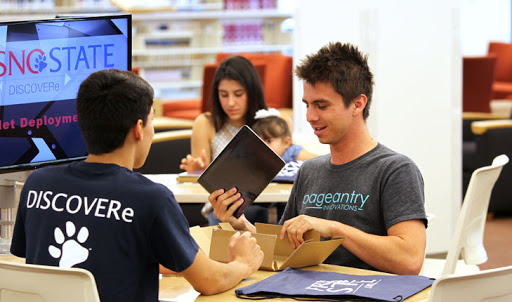 The Hub
What is the Hub? The Hub, located on the first floor of the library, is a place for students to come and get assistance with software and hardware.
Large Collaboration Spaces
UC 123
Classroom meeting space (49 seats)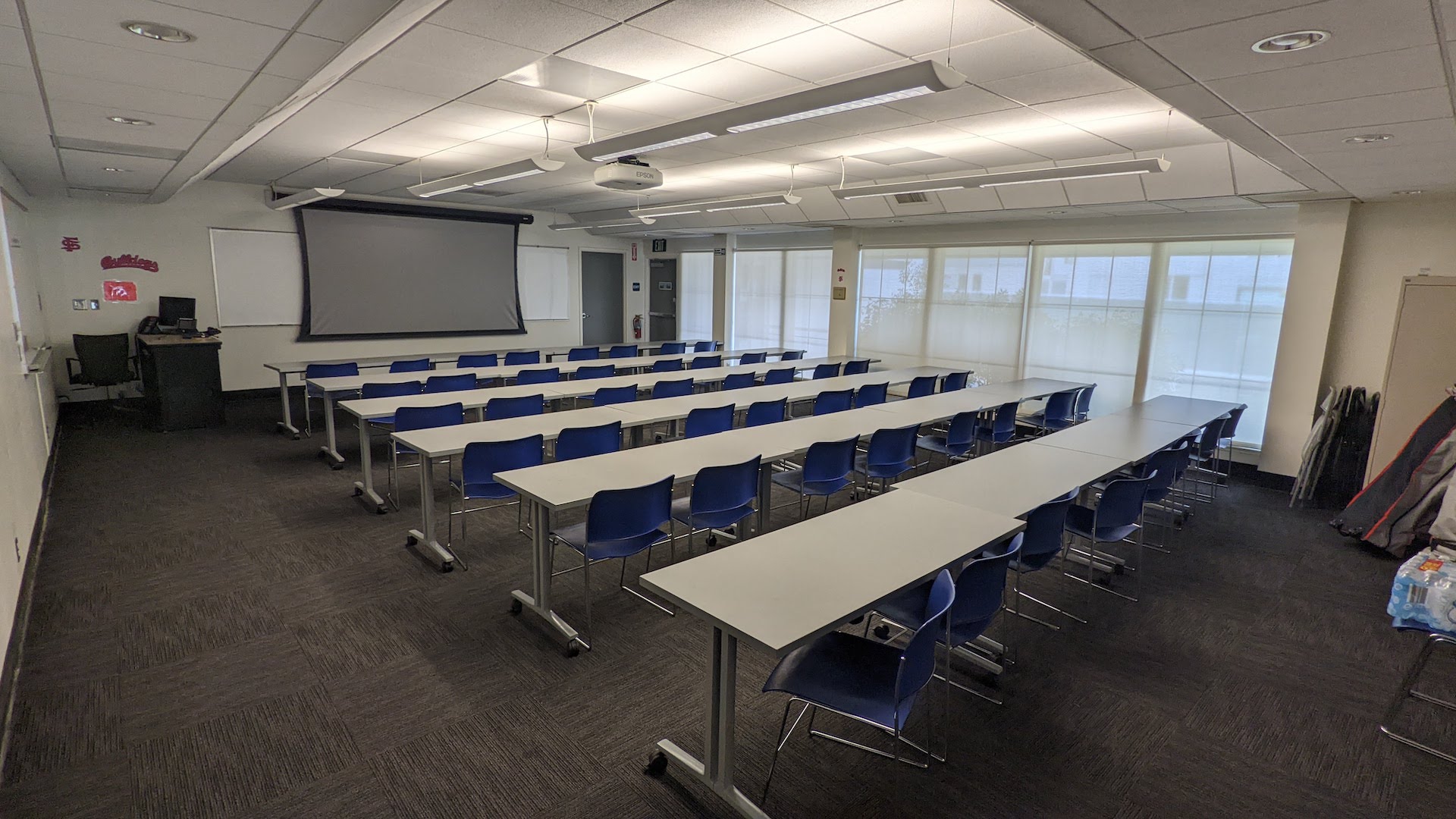 UL 2134
Collaborative classroom space (47 seats)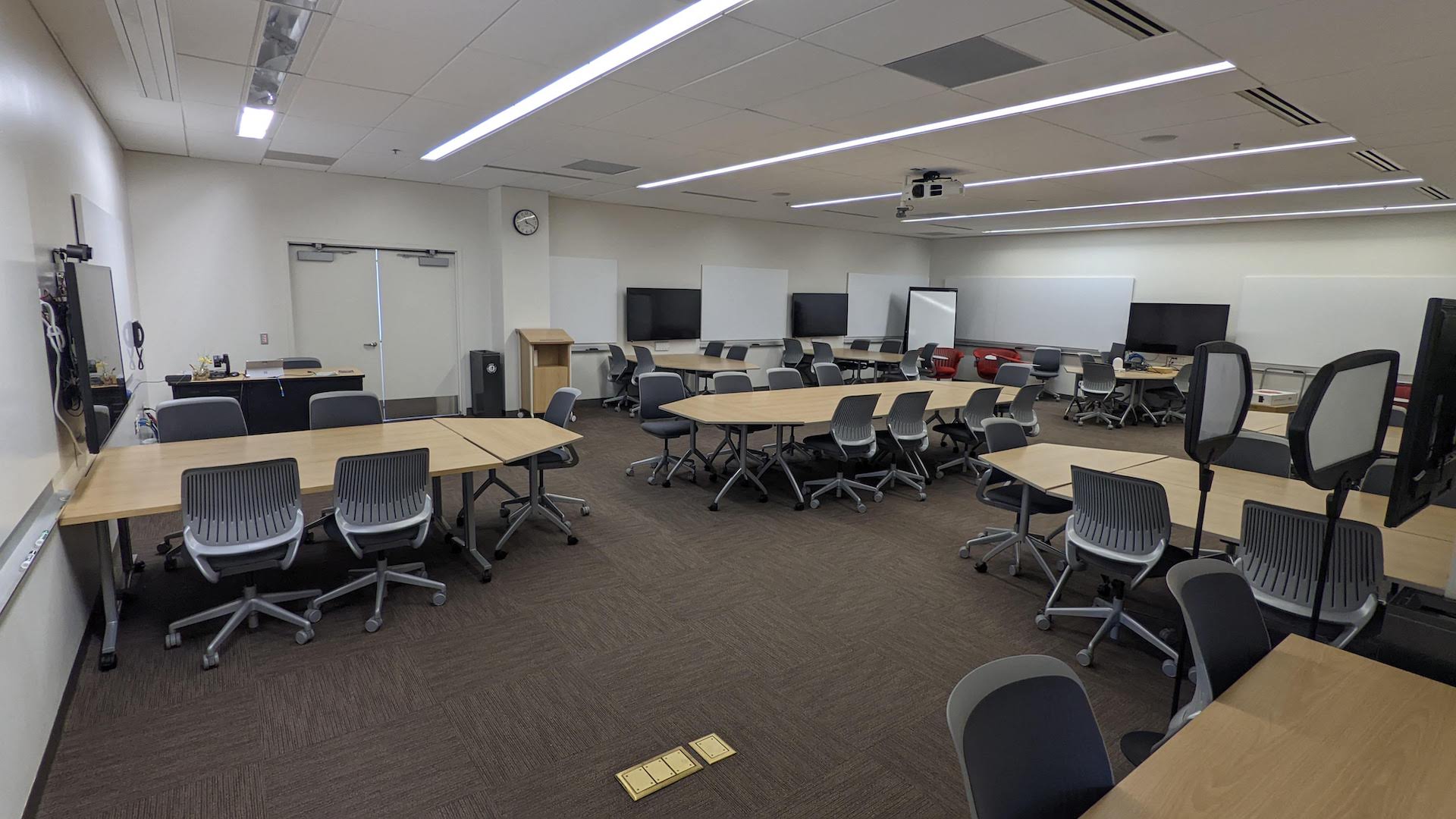 Meeting Spaces
UL 2130 & 2132
Collaborative meeting spaces (12 seats each)