DISCOVERe Mobile Technology Program
The overall goal for faculty is to provide a transformed learning experience for students in a face-to-face classroom setting that leverages mobile technology to include opportunities for innovation and engagement. Faculty will explore and select appropriate technology that aligns with their pedagogy to enhance learning activities that meet student learning outcomes.
Selected faculty will receive a mobile device and will participate in professional development training. Funding is limited, and preference will be given to tenured, tenure-track, lecturers and faculty who teach high-demand courses.
If accepted, faculty will participate in a professional development experience and faculty learning community (FLC) culminating in the implementation of web-based and mobile-learning activities, presented in a digital portfolio during a two-day professional development training institute.
Faculty participating in DISCOVERe will engage and inspire students and each other. You will learn best practices for teaching with tablets and other techniques to increase collaboration and student engagement. Please consider becoming a part of the DISCOVERe Program.
For questions, email IDEAS@mail.fresnostate.edu.
Faculty Training & Support
The Office of IDEAS, on the second floor of the Library, is the primary facilitator of faculty support and training for Fresno State's DISCOVERe Program. Our goal is to help faculty realize their vision for their redesigned course using mobile devices and technology. IDEAS works closely with the DISCOVERe Hub, the Kennel Bookstore, and the Technology Services Help Center to provide faculty with training and on-going support.
Visit the DISCOVERe Hub website where you will find suggested apps & installation instructions.
The Academic Technology Resource Center (ATRC) is available on a drop-in basis (in-person or on Zoom) or you can schedule an appointment with an Instructional Designer (in-person or on Zoom).
Spotlight on DISCOVERe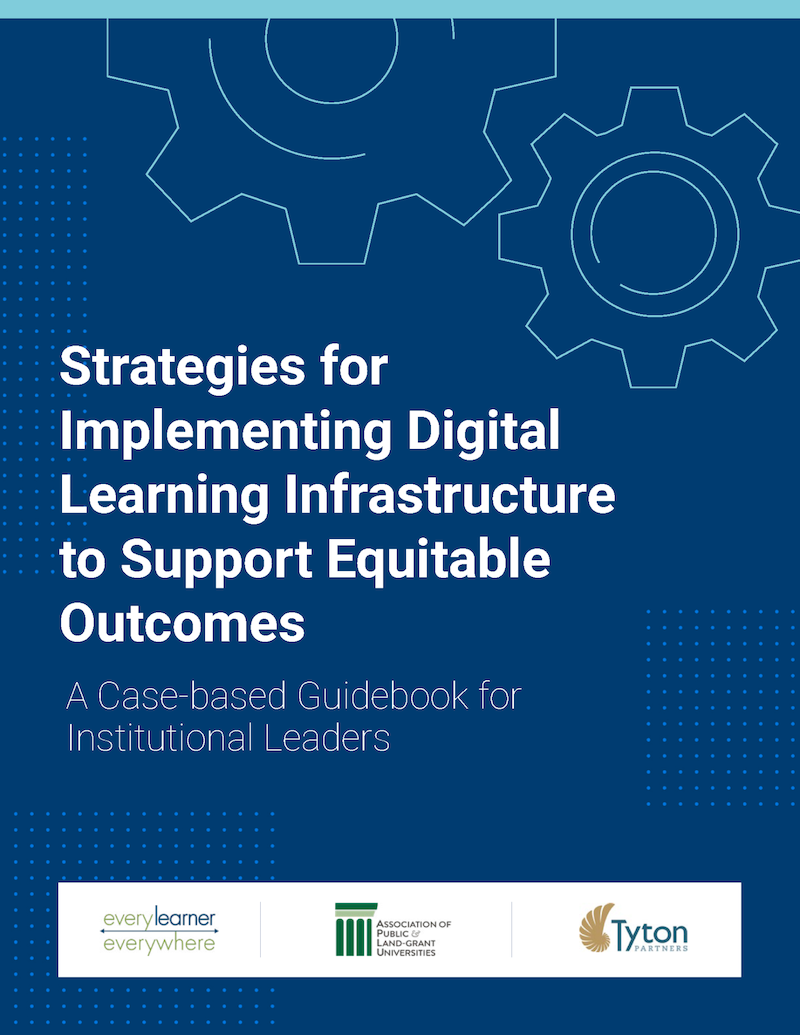 The DISCOVERe program at Fresno State is highlighted as a case studies in the report "Strategies for Implementing Digital Learning Infrastructure to Support Equitable Outcomes" created by Association of Public and Land-grant Universities and Tyton Partners in partnership with Every Learner Everywhere. You can find the Fresno State case study beginning on page 81.
From the report summary:
"The successes (and challenges) of the organizations profiled in this report yield six overall key recommendations for institutional leaders seeking to invest in digital learning infrastructure that is focused on serving minoritized students and supports the adoption of high-quality digital learning and pedagogy, particularly in the early undergraduate student experience."