Jan and Bud Richter Center
The S.E.R.V.E. Committee
Service Experience with Richter Volunteer Events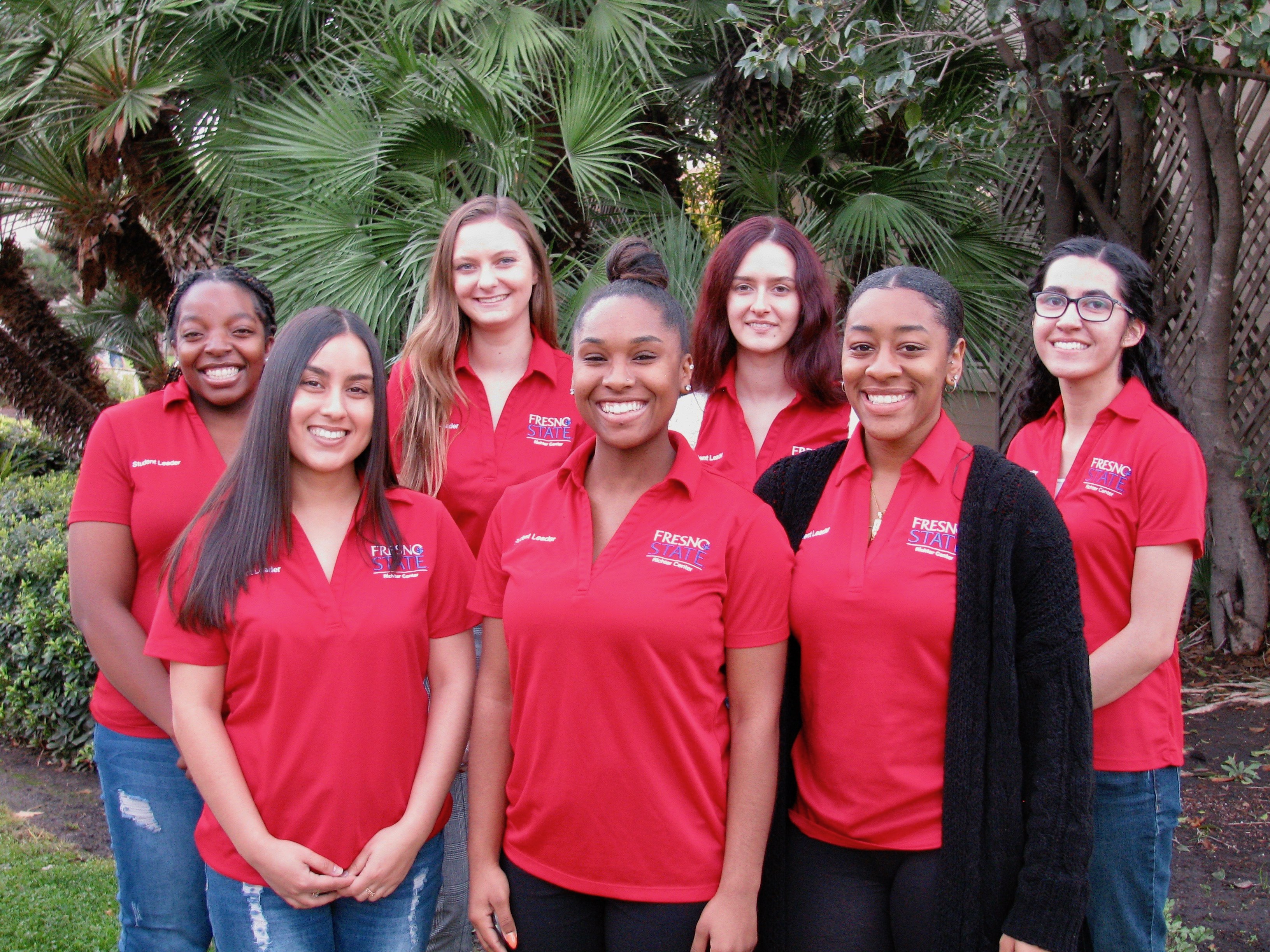 The 2019-20 SERVE Committee (clockwise from back, left) Whitney Ballard, Brittany Elsome, Katie Berlin, Maria Molina, Cori Davis, Inez Hill, and Pilar Garcia.
The S.E.R.V.E. Committee, founded in 2011, is made up of student-leaders who are dedicated to providing their peers with quality community service opportunities. This committee helps plan, coordinate, and implement service activities for Make a Difference Day, Serving Fresno Day, and Spring into Service – three major national and local days of service.
Students who participate in SERVE make a year-long commitment and gain valuable organization, marketing, communication, and teamwork skills. Additionally, these students have the rewarding experience of facilitating hundreds of needed service hours for partner community benefit organizations.
For information on the committee, contact Taylan Parker, Richter Center Special Projects Coordinator at 559.278.7063 or by email to tbennett@csufresno.edu.
Join the SERVE Committee!
New leaders are recruited every spring. Visit the RCSL blog for updated recruitment information.