Jan and Bud Richter Center
International Service-Learning
International Service-Learning (International SL) combines the two incredibly powerful High Impact Practices of study abroad and service-learning. Through International SL, students have the opportunity to explore and experience the history, culture, and environment of a different country in ways that typical study abroad trips don't provide.
The Richter Center supports the work of the Division of Continuing and Global Education by providing assistance to faculty members and students who are interested in International SL. Past Fresno State International SL experiences include:
Dominican Republic (2015, 2016, 2017, 2018)
Fiji (2014, 2015, 2016, 2017, 2018)
Ghana (2018)
Hong Kong (2014)
Tanzania (2017, 2018)
Faculty interested in leading an International SL course, or students interested in learning more about opportunities should contact the Study Abroad and International Exchange Office, or visit their website here. You may also contact the Director of the Jan & Bud Richter Center for Community Engagement and Service-Learning, Chris Fiorentino, at chrisf@csufresno.edu.
Fresno To Fiji is a broadcast half-hour documentary film that chronicles the experiences of a service-learning study abroad trip to Naboutini, Fiji.
Please click the link below to view this remarkable service-learning experience.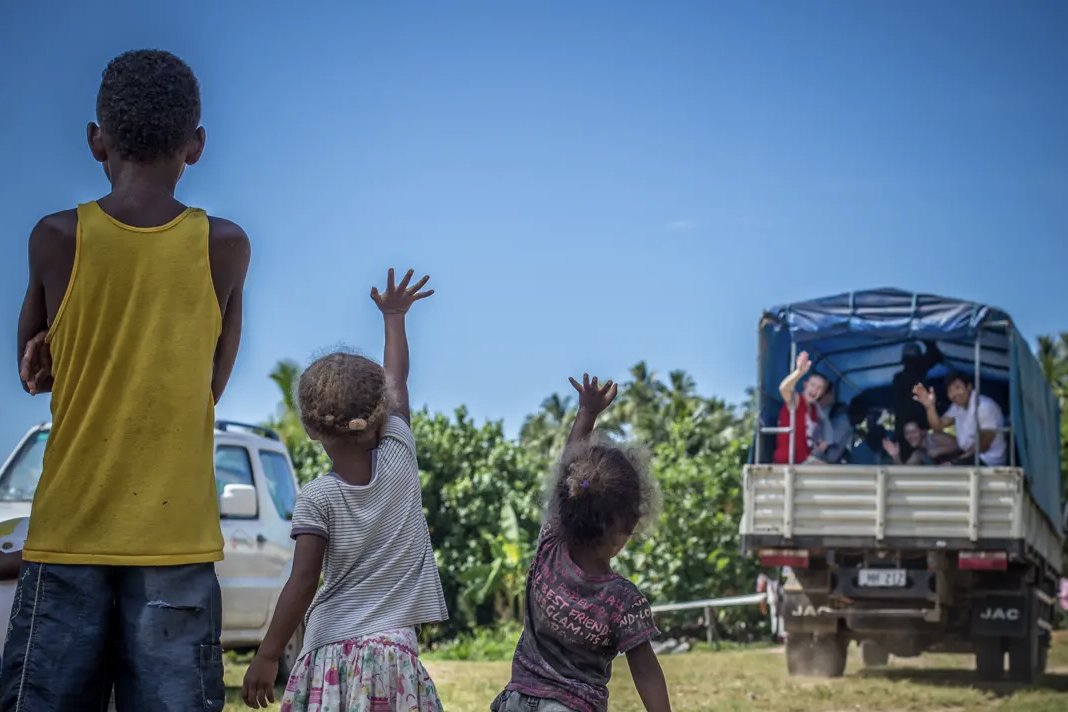 International Service-Learning: Azores, Portgual Summer 2023
During summer 2023, INTD 188S: International Service-Learning will feature two service projects in the Azores, an autonomous region of Portugal and archipelago in the Mid-Atlantic.
Complete this form to be notified about upcoming program deadlines, applications, and other important information: https://fresnostate.co1.qualtrics.com/jfe/form/SV_3arGn0qFVPRSyb4?Q_CHL=qr
Team 1: Pico Island
Work alongside students, faculty, and community members on vineyards that are designated as a World Heritage Site.

Activities may include renovation of vineyards in lava bed, creating signage, designing creative promotion, and more.

Learn about the wine industry in Pico from community producers.

Visit other points of cultural and historical signficance.
Team 2: Terceira Island
Mentor junior high and/or high school students in English language acquisition.

Integrate literary arts into instruction.

Co-edit collection of writings from Azorean students.

Learn about the education system and literary communities in the Azores.

Visit other points of cultural and historical significance.
Information for Both Teams:
Tentative Dates: May 26 - June 10, 2023

Estimated cost: Approx. $4,500 (includes airfare, lodging, course registration, some meals)

Course: INTD 188S. This course fulfills the G.E. requirements for Area MI (Multicultural/International)

Students from both teams will participate in join pre-trip meetings

Both teams will start and end their experience on the island of São Miguel.