Jan and Bud Richter Center
About Us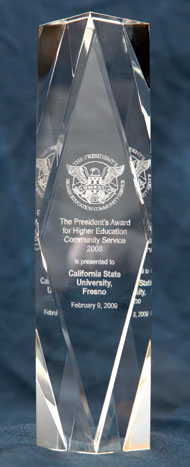 It would not be possible to nurture a culture of service without the involvement of faculty and staff members. Our community partners are also vital. However, we recognize that students are first and foremost in this endeavor.
In line with the mission and vision of the California State University System, California State University, Fresno, strives to be an institution fully engaged with our community. Leading that effort, the Jan and Bud Richter Center for Community Engagement and Service-Learning works towards becoming one of the premier community service-learning programs in the nation.
The Director of the Richter Center reports directly to the Vice Provost and Vice President for Academic Affairs. This reporting structure reflects the academic nature of Richter Center programs and the fact that the Center's programs serve the entire campus.
The Richter Center works closely with other programs and departments at Fresno State that are also involved in community engagement and service efforts. These include, but are not limited to: Fresno State Humanics, Career Development Center, Division of Student Affairs, Financial Aid, the Community Service Scholarship Program, and the Scholars in Service program.
Fresno State Recognized for Exceptional Community Service Programming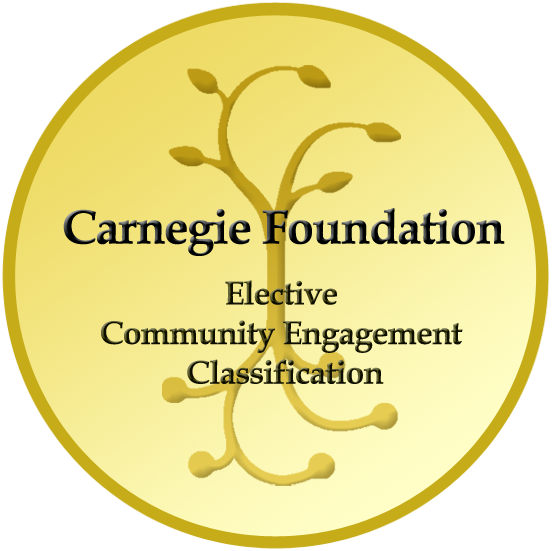 In 2007, Fresno State was one of the first 76 colleges and universities to be awarded the Carnegie Foundation's "Community Engagement" Classification. This classification was renewed in 2015.
In 2009, Fresno State received the Presidential Award for General Community Service from the Corporation for National and Community Service.
In 2010, the University was a finalist for the same award.
Fresno State has made the President's Higher Education Community Service Honor Roll every year since 2007.