Jan and Bud Richter Center
Becoming a Jumpstart Corps Member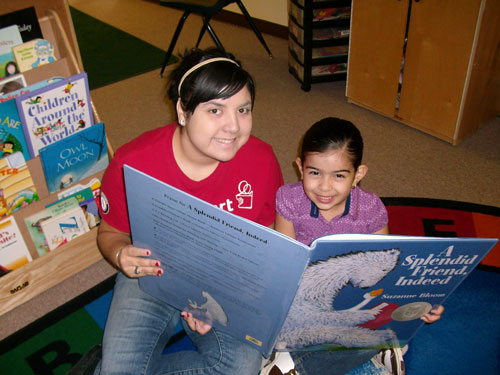 Thank you for your interest in Jumpstart Fresno, at California State University, Fresno!
We accept applications starting in mid-March for the following academic year.
There are some requirements students must meet before applying:
Starting pay for students eligible for Federal Work-Study is $15.00/hr.
Students can also receive an additional Segal AmeriCorps education award, worth just over $1,300.00
There is a required 3-unit training on Mondays, from 6-8 PM during the Fall Semester.
Jumpstart positions are one year commitments, from Fall to the end of Spring.
Students may work 10-20 hours/week.
Jumpstart offers three options for position hours, which you may apply/request a position for any of the three slots, depending on your availability:
Mondays/Wednesdays 2 - 5 PM
Tuesdays/Thursdays 8 - 11 AM
Tuesdays/Thursdays 2 - 5 PM
Join Jumpstart!
Applications accepted every spring!