Jan and Bud Richter Center
History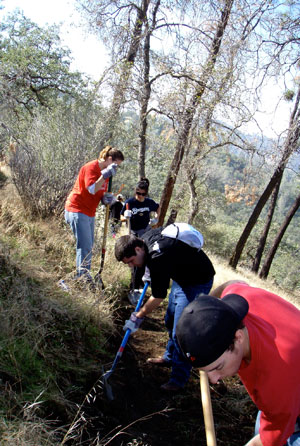 Fresno State has a rich history of incorporating community engagement into the academic experiences of our students. The Richter Center is a key organization in helping to sustain this practice. Our formal history dates back to 1988, when in response to California's Human Corps Legislation, the university created the "Students for Community Service" program. This program was formed to supervise and coordinate all campus service endeavors.

Since 1988, the program has grown to include service-learning curriculum support for faculty, regular service events for students, two community service courses, the Jumpstart and Read Fresno literacy programs, a robust student leadership program, a scholarship program, and outreach to community partners, among many other programs and projects.

In August of 2007, Jan and Bud Richter pledged to provide $3.5 Million to establish the Jan and Bud Richter Center for Community Engagement and Service-Learning. Mr. and Mrs. Richter based their generous donation on the belief that the center will, in Mr. Richter's words, "instill in students a life-long character trait of giving to the community." Their donation is also tied to the motto, which they have tried to live their lives by, "Do unto others as you would have done unto you." These concepts are aligned with the long-standing values of this program. The endowment will allow us to continue addressing these important tenets for decades to come.