Office of Institutional Effectiveness
OIE Faculty Fellows
Faculty Information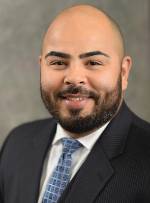 Ignacio Hernandez
Bio
Ignacio Hernández, Ph.D. is an Assistant Professor in the Department of Educational Leadership at California State University, Fresno. Ignacio turns to minority-serving community colleges as a source of inquiry within the broad institutional landscape of higher education in the United States. His research seeks to highlight the experiences and lessons learned by Latinx/a/o leaders in community colleges that may serve to re-imagine normative definitions of community college leadership and the social practice of leadership in higher education.
Project Description
Community college students who transfer to universities maneuver multiple institutional processes in hopes of earning a baccalaureate degree. As an OIE Faculty Fellow, my research project will use Fresno State student data between 2000 and 2015 and be guided by questions related to geography, institutional classification, and student outcomes.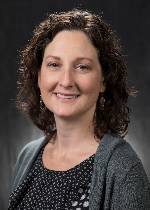 Amber Reece
Bio
I have a Ph.D in Science Education and am a lecturer in the Biology department at Fresno State where I teach introductory biology for non-majors. I teach in both the University First-Year Experience program and the College of Math and Science First-Year Program. I am involved in curriculum redesign and research on virtual labs.
Project Description
I am evaluating the impacts of the University FYE Program on retention and graduation rates.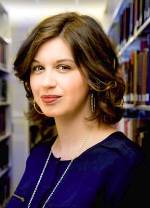 Britt Foster
Bio
Britt Foster is a public services librarian at Fresno State's Library , where she is liaison to several of the agricultural sciences departments. Her professional and research work focuses on information literacy instruction, with an emphasis on active learning and authentic, reflective assessment. She received her Master of Library and Information Science from the Graduate School of Education and Information Studies at UCLA in 2011, and anticipates completing a Masters of Education in Curriculum & Instruction from Fresno State in Fall 2017.
Project Description
As one of the five core competencies for accreditation through the WASC-SCUC and an essential skill for lifelong learning, information literacy is an important element of instruction for university students. This project will seek to identify the ways in which disciplinary faculty explicitly and implicitly develop information literacy in their undergraduate students.
Faculty Info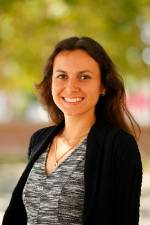 Mariya Yukhymenko
Bio
Mariya (Masha) Yukhymenko, Ph.D. is an Assistant Professor in the Department of Curriculum and Instruction, where she teaches statistics, research, measurement and evaluation classes. She holds an M.A. (2009) and Ph.D. (2012) degrees in educational psychology from the University of Connecticut. She joined Fresno State as a faculty in 2015 after working as a research specialist at the University of Illinois at Chicago, where she was a key personnel on an IES Reading for Understanding grant, which focused on reading, evidence, and argumentation in disciplinary instruction in adolescence.
Project Description
As an OIE Faculty Fellow, Dr. Yukhymenko collaborates with the Center for Faculty Excellence and the Office of Institutional Effectiveness to explore knowledge, attitudes, and behaviors of faculty at Fresno State related to integration of technology into teaching and learning as a result of participating in the DISCOVERe professional development.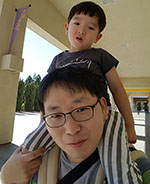 Steve Chung
Bio
Education:
B.S. in Applied Mathematics, CalPoly, Pomona
Ph.D in Statistics, Florida State University
Work:
Assistant Professor in the Department of Mathematics, California State University (Aug 2014 - Present)
Project Description
My project involves building a college-specific model for retention/graduation. Each model will include the key factors that may affect the mention and/or graduation.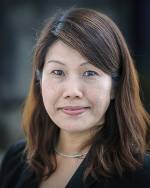 Yoshiko Takahashi
Bio
Dr. Yoshiko Takahashi, an associate professor of criminology, began her career at California State University, Fresno, in the fall of 2008. Her teaching specialties include, but are not limited to, victimology, victim assistance, and research methods. Along with teaching both undergraduate and graduate courses, she coordinates the Victimology Option program and oversees the Victim Services Certificate program. She is a department undergraduate SOAP coordinator and a recipient of Fresno State's Distinguished Achievement in Assessment of Learning Award in AY 2012-13.
Project Description
Title: Assessing Hmong High School Students' Admission Process
This project will identify the critical factors affecting the admission and enrollment process of Hmong high school students who want to come to Fresno State. Partnering with the Division of Student Affairs and Enrollment Management, the Fresno Unified School District, and Fresno City College, the OIE faculty fellow will generate, collect, and analyze the college application documents and other relevant information.
Faculty information