Office of Institutional Effectiveness
WSCUC Accreditation and Core Competency Assessment
Fresno State received its WASC Accreditation Visit during fall 2015. Per the commission's action in spring 2016, the university was reaccredited for the full 10 years.
The following information is planned for availability:
Upcoming Interim Report due November 1, 2020
Mid-cycle review scheduled for Spring 2021
Full site visit 2025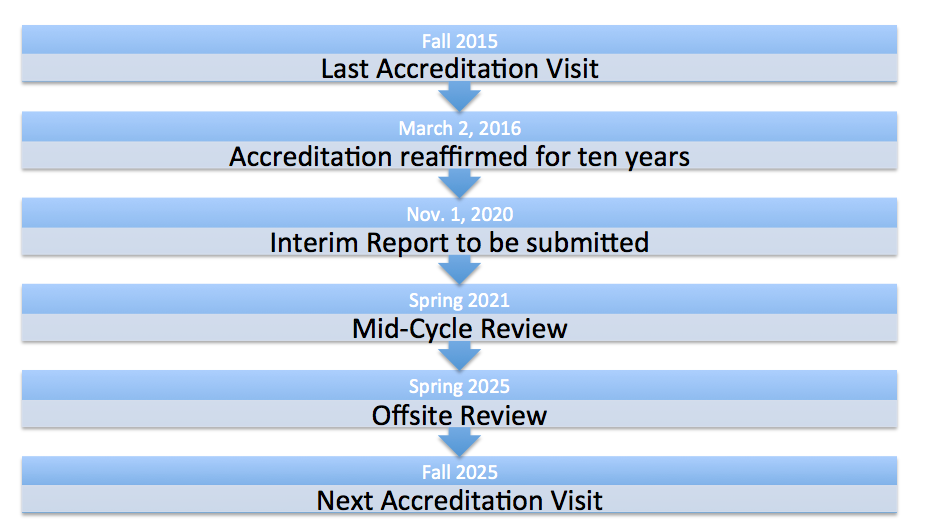 WSCUC has designated five competencies in which all undergraduate students should be proficient when they graduate with a BA or BS degree. These competencies are written communication, critical thinking, oral communication, information literacy and quantitative reasoning. At California State University Fresno, the previous Director of Assessment, Dr. Melissa Jordine, and the newly appointed Director of Assessment, Dr. Douglas Fraleigh, have worked directly with the former Vice-Provost, Dr. Dennis Nef, and current Vice-Provost, Dr. Xuanning Fu, to plan and implement a comprehensive approach to assessing the core competencies.
Undergraduate Core Competencies Assessment Plan: Action Plan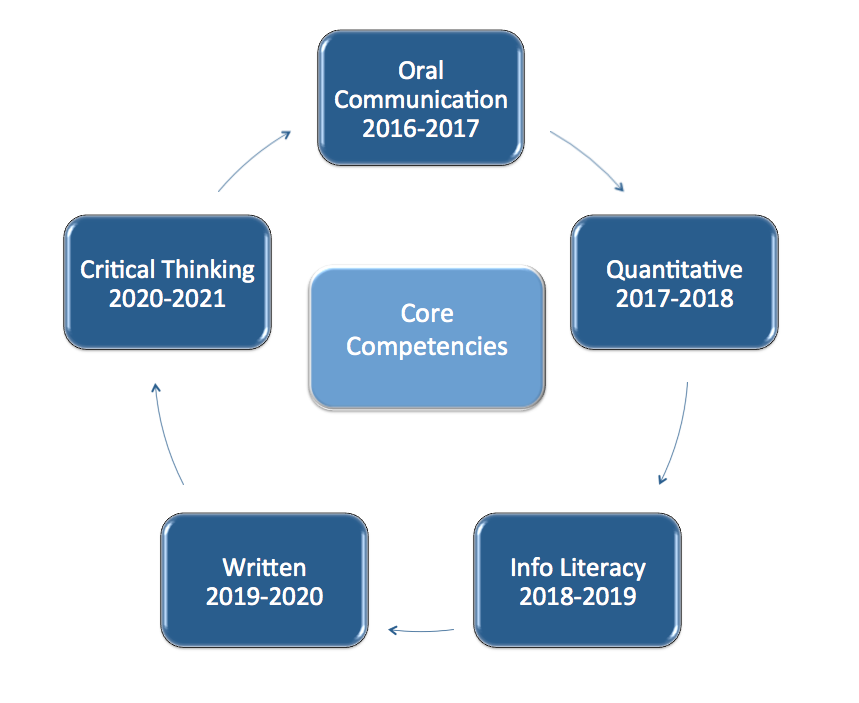 Results and Analysis of Evaluations:
Graduate Core Competencies Assessment
Beginning in AY 2020-21, Graduate Core Competencies are assessed on a rotating basis:
Advanced Disciplinary Knowledge/Skill (2020-21, 2023-24)
Research Methodology (2021-22, 2024-25)
Written Communication (2022-23, 2025-26)
Results and Analysis of Evaluations:
Discipline-Specific Methodology was assessed during the 2021-22 academic year
Advanced Disciplinary Knowledge/Skill was assessed during the 2020-21 academic year